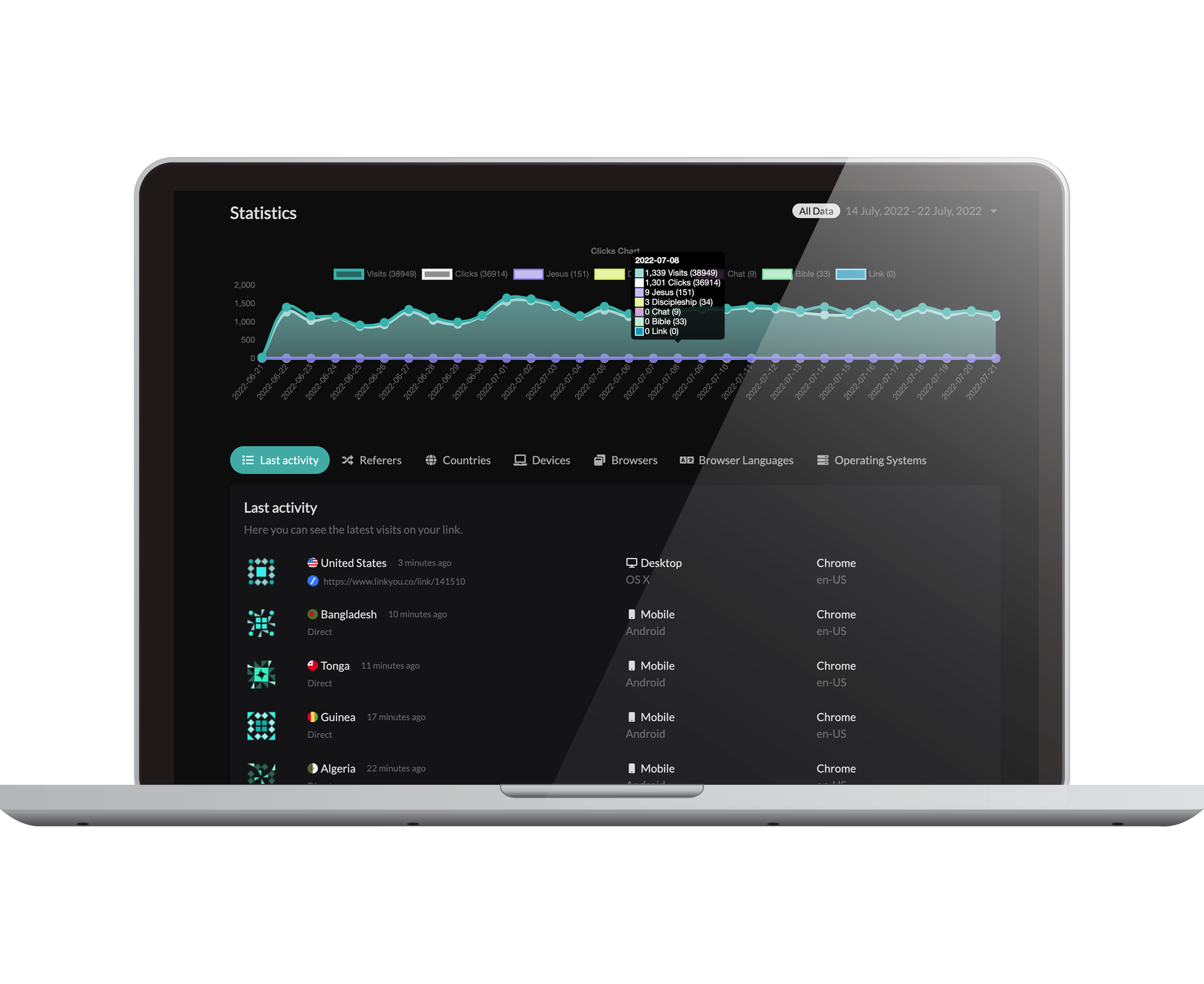 DIGITAL MINISTRY
• SELECT 1 OF 192 NATIONS TO REACH WITH THE GOSPEL.
• DON'T HAVE TO LEAVE YOUR COUNTRY.
• SHARE JESUS WITH 1,000+ PEOPLE A DAY.
• OUTREACH DASHBOARD.
• SEE YOUR REAL-TIME IMPACT DAILY.
• WORK WITH AN INTERNATIONAL ORGANIZATION.
• WE HELP YOU RAISE YOUR SUPPORT.
JOIN NOW
3-month commitment | Part-time
Ages: 18 – 65+

And this gospel of the kingdom will be preached in the whole world as a testimony to all nations, and then the end will come.
Every $1.00 shares an Online Gospel with 100 people.
people will be presented with the gospel.
GIVE NOW
1Billion.org is a 501(c)(3) non-profit and all contributions are deductible as allowed by law. Our tax ID number is 45-5319931. To claim a donation as a deduction on your U.S. taxes, please keep your email donation receipt as your official record. We'll send it to you upon the successful completion of your donation.
If you have any questions about your donation, you can contact us at [email protected]